Vision Screening
MADE VIRTUAL
DELIVER CARE,


Virtually

Anywhere


DELIVER CARE,


Virtually

Anywhere
Half a billion people around the world are at risk of blindness from Diabetic Retinopathy, AMD, and Glaucoma.
Access to annual eye screenings is key to preventing these diseases from leading to blindness.
Virtual

is a cloud-based and secure teleophthalmology platform to make quality vision screening available to patients and providers anywhere.
Designed and developed by Volk,
Virtual

is so simple to use and seamlessly connects patient management, imaging, expert review, and reporting.
More Patients
VISIBLE GROWTH
Bypass spending countless hours integrating and learning how to use a screening solution.
Virtual's

intuitive design will have you focus on screening more patients and driving your clinical and financial outcomes.
By choosing a business model that works for you, you can start growing reimbursement and HEDIS incentive revenue as soon as day one.
Eye screening more accessible than ever
It Just Works
WITH THE FLOW
Virtual

allows you to order an eye exam at the click of a button. With Bi-directional EMR integration through HL7 FHIR, Vision Specialists can remotely review the patient, create their reports, and push information directly to the patient's profile. No more tedious print, scan, and upload cycles anywhere in your workflow.
Following the doctor's diagnosis, the report and case notes can be electronically sent to a retinal specialist for referral, fostering collaboration and enabling timely treatment.
Take Retina Images
ANYWHERE
Our Volk Fundus Cameras use the convenience of cloud-based connectivity.
We work with you to develop imaging solutions that can successfully keep up with your fast-paced, on the go screening requirements no matter how far off the grid you travel. With the click of a button, your imaging order will appear on your Volk Fundus camera. Images will automatically flow to the
Virtual

cloud platform to your EMR.
Even without internet access, your screening does not have to stop. The process can begin offline, and as soon as a network connection is detected, uploads will automatically resume.
Features Inspired to Access More Patients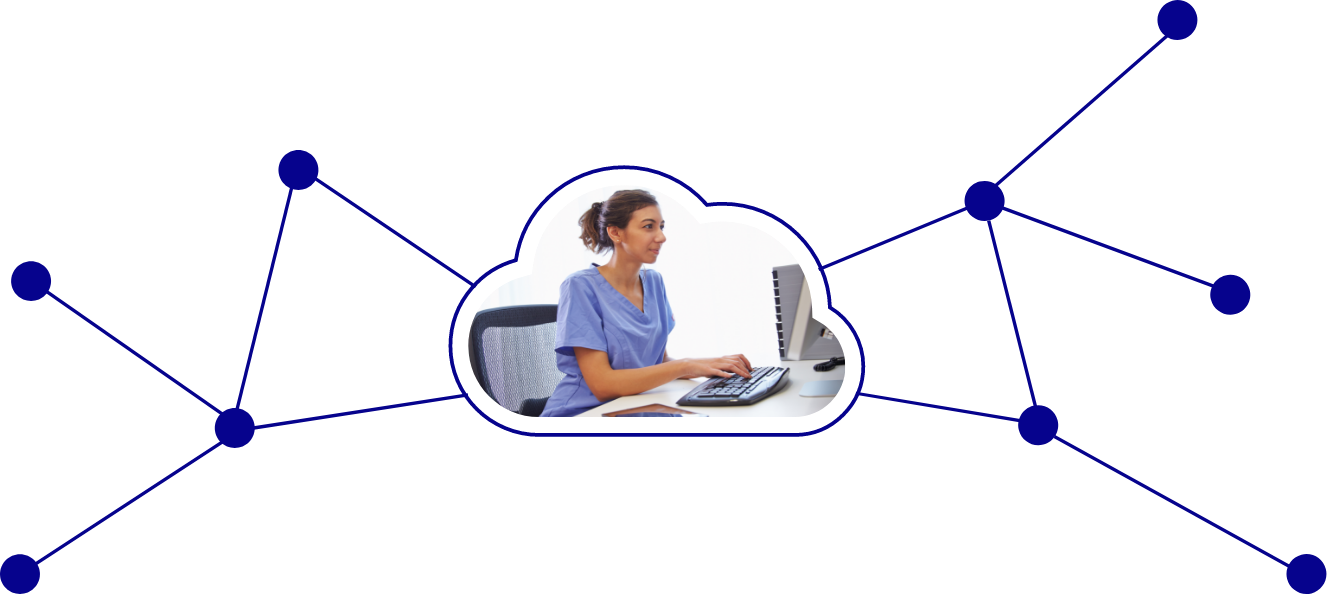 Measure and Track Your Results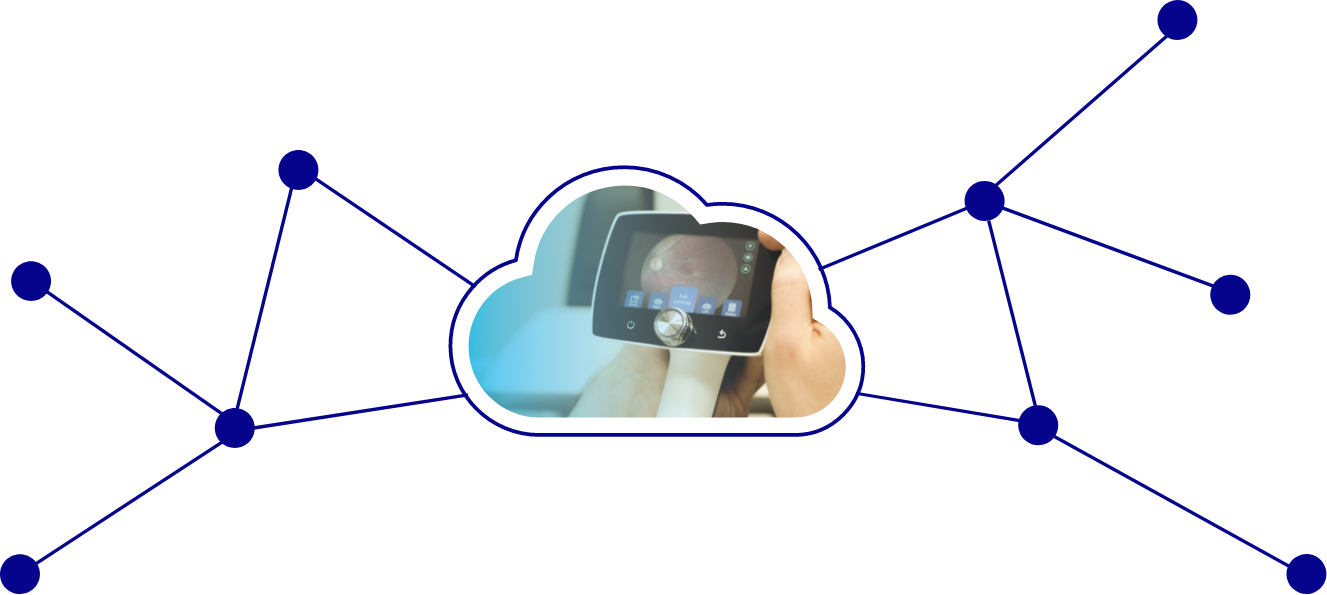 True Portability, Endless Possibilities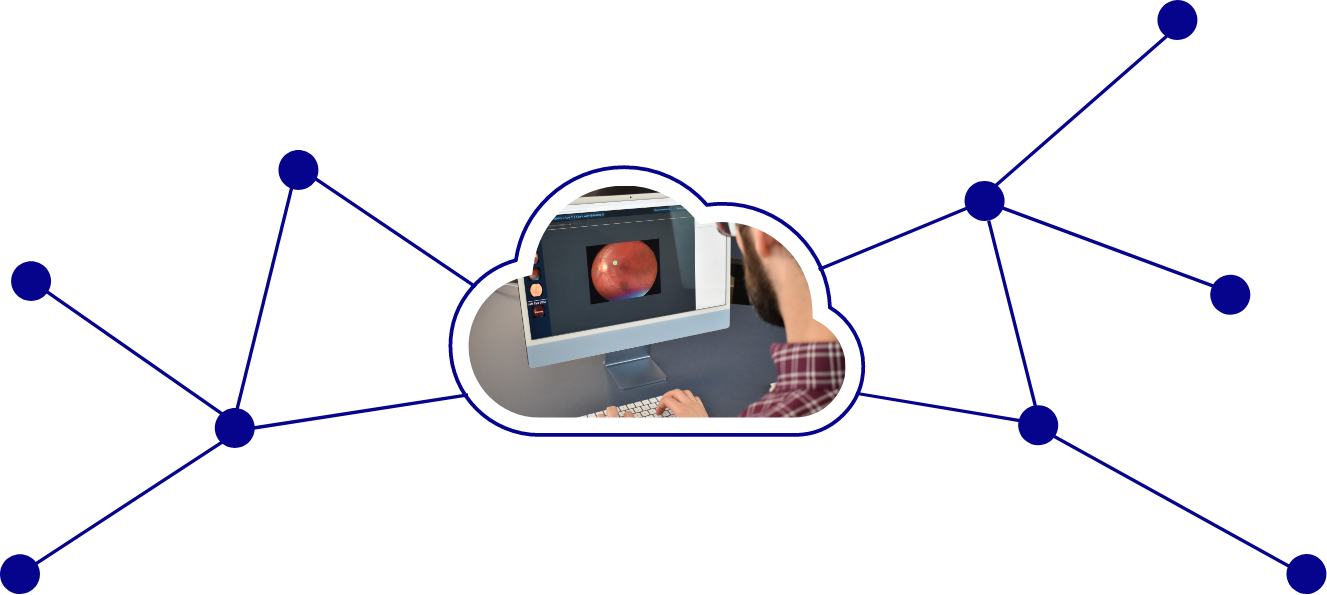 A VirtualClinical Suite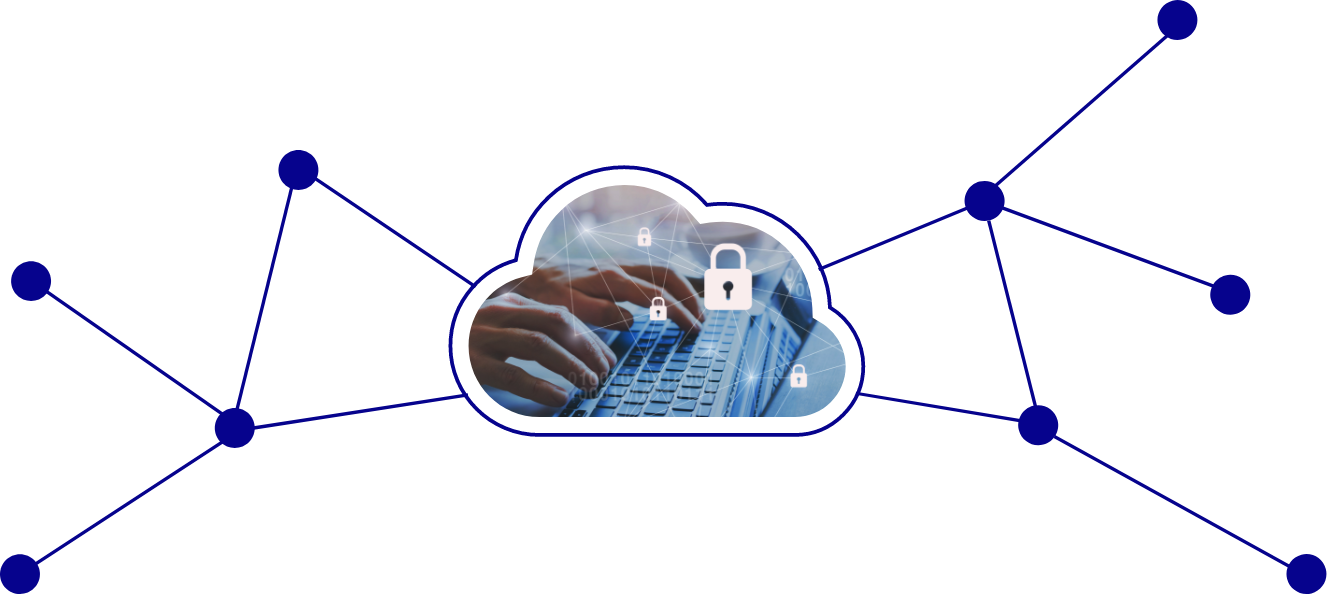 Your IT Department Will Love This!
Virtual's clean and simple user interface leaves no space for confusion. You'll no longer spend hours on data entry and parsing patient lists!
Your admin dashboard provides you all the key metrics such as patient screening status, technician performance, gradability rates and the number of unassigned patients, on one page, helping you stay on track and making sure your team is running as efficiently as it can.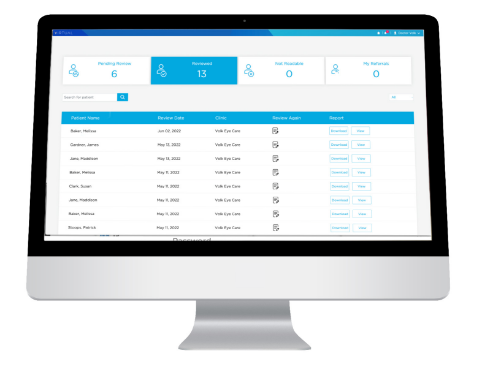 A daily patient schedule is readily available on your camera without having to manually add each patient. A handy IOS app integrated with navigation functionality provides your staff with their daily patient schedule, directions, and imaging protocol.
The robust build and the long battery life of Volk cameras with image quality analysis ensure maximum uptime for your technicians on the go. Perfect solution for diagnostic and wellness companies, mobile eye screening, and integrated care entities.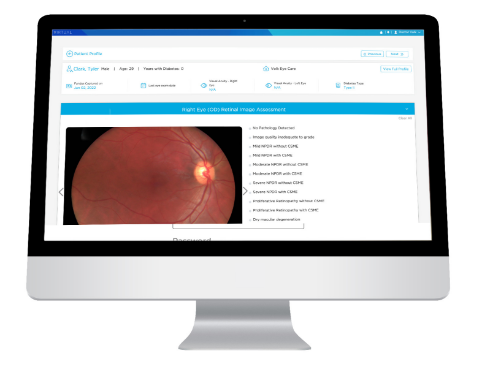 Virtual's Reader interface is designed to accelerate your clinical assessments and treatment management plans. Using image annotations, comprehensive data fields and a range of preloaded indications to choose from, you can review each patient in under 30 seconds.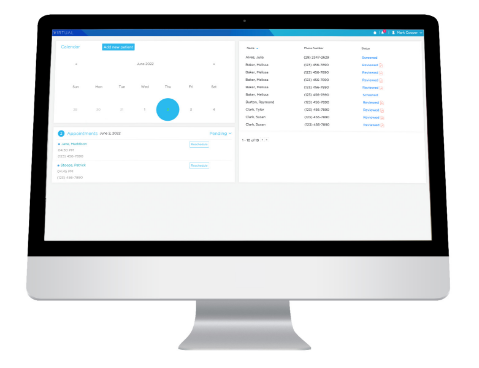 Designed with patient privacy in mind, your patient data is end-to-end encrypted so only you will have access to your data. Powered by Amazon Web Services, Virtual provides you ultimate peace of mind when it comes to data security and connectivity.
Virtual is already integrated with Volk cameras, enabling quick and easy onboarding. Our expert team recognizes that every single application is unique and will help you to onboard Virtual without disrupting your current workflow.
Create a Vision
TOGETHER
Volk has been one of the most trusted brands in eye care for over 50 years. From years of experience facilitating remote and mobile retinal screening exams, we understand the need for a seamless screening workflow.
With
Virtual,

we work with providers and companies as a business partner to:
Understand each individual stakeholder's needs
Provide onboarding, training, and live support
Determine how to maximize ROI
Fostering global connections
Reach out now to schedule a demo!